A World-Class Beer Festival

The perfect combination for a Winter Wonderland getaway: A world-class beer festival in the Colorado Rocky Mountains. Meet renowned brewmasters and brewery owners, taste hundreds of big, Belgian style, and experimental beers, explore beer & food pairings, and learn from an impressive array of brewmasters and industry experts over an action-packed three day weekend.
As a novice, an aficionado, or an advanced homebrewer, you can enjoy an unprecedented opportunity to discuss beer with the amazing people who make it happen. Dig in further to learn more about this little festival in the mountains that the beer industry holds in such high esteem.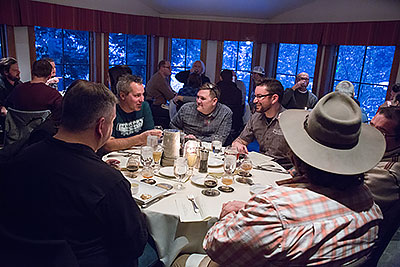 Brewmasters' Dinners
If you love craft beer, you must come have dinner with us!
The celebrity beer pairing dinners show off the ultimate flexibility of beer with food. The Traditional Brewmasters' Dinner shows off our Featured Brewmasters for this year's event, and the Calibration Dinner with Avery & Dogfish Head really starts our celebration weekend off "calibrating your palate"! For an afternoon treat, our Small Plates & Craft Beer Pairing is equally delicious on a smaller scale.
BREWMASTER'S DINNER | CALIBRATION DINNER | SMALL PLATES PAIRING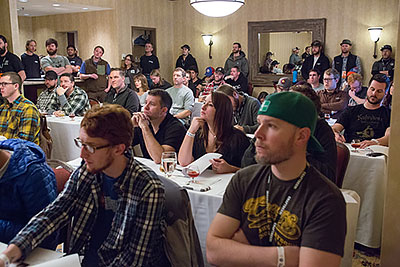 Beer & Brewing Seminars
The educational component of our festival weekend has grown over the last seventeen years and now attracts as much attention as the Commercial Tasting itself.
Start out with stand alone seminars featuring the Cicerone Program, food pairing, cigar pairings, and yoga on Friday and Saturday morning. Dive in deeper with Experimental Brewing, and finish with four seminar tracks on Saturday afternoon: the Brewmaster's Track, a Technical Track, the Sensory Workshop Track, and the eclectic Random Track.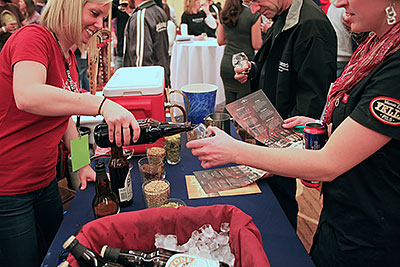 Commercial Tasting Event
"One of the best collections of beer ever seen in one place."
This international slice of beer is extremely diverse; Belgians, lambics and sours highlight the lighter end of the spectrum, while the Barleywines and Strong Ales dominate the other, with specialty beers from some of the most creative commercial brewers in the world. Enjoy more than 400 amazing beers from over 150 different breweries, some only available at the Big Beers Festival!