OMNI AUSTIN HOTEL DOWNTOWN

February 17, 2020

02-17-2020 9:00 to 02-19-2020 17:00
Smart Energy Summit
700 San Jacinto at 8th Street, Austin, Texas 78701
02-17-2020 9:00 to 02-19-2020 17:00
February 17, 2020
PRINT
The eleventh annual Smart Energy Summit will take place February 17-19, 2020, at the Omni Downtown in Austin, Texas.
Smart Energy Summit addresses the challenge and opportunity for utilities as consumer adoption of connected products and participation in renewable power generation increase. The event addresses the new approaches and solutions that are using connectivity and data to transform how energy is delivered.
Energy management and DERs, including connected products such as smart thermostats, smart plugs and lighting, smart water heaters, and pool pumps, are increasing in awareness and adoption, while utilities are testing and incorporating innovative IoT technologies to enhance DR capabilities and improve the user experience.
Smart Energy Summit analyzes these trends and addresses new strategies that are changing the customer relationship with energy through product and service partnerships and new applications in the home. This event also examines the impact of the IoT on utilities, energy service providers, and consumers.
Key Questions Addressed:
1. How can utilities integrate smart home and distributed energy resources into the grid?
2. What incentives are needed for consumers to operate their home in a way that is aligned with the needs of the grid operator?
3. What can energy providers do to move beyond incentives and alignment to become an active participant in the smart home?
4. How can energy providers generate incremental revenue in the smart home?
5. How can energy providers move the energy management market forward?
6. What can energy providers do move from active participant to an indispensable element of the smart home?
Who Attends? – Past Attendee Demographics
---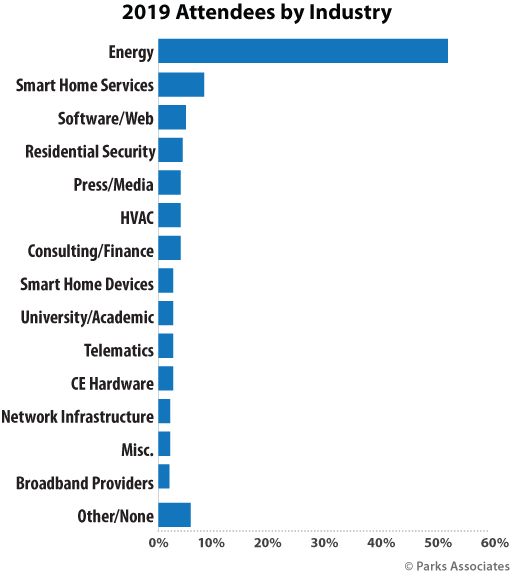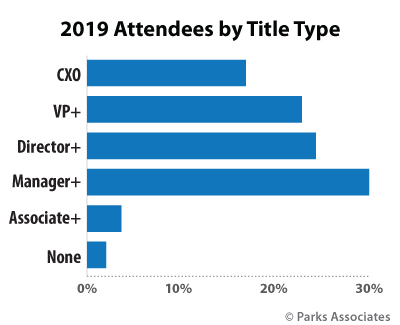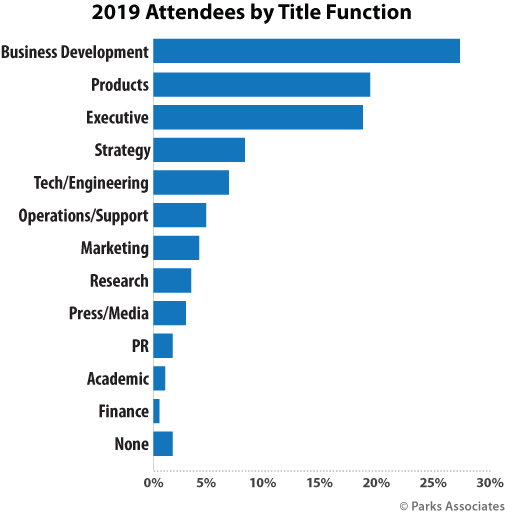 2020 Advisory Board
---
Martha Amram, Founder & CEO, WattzOn
Leah Barton, VP Connected Home, North America, Direct Energy
Anna Demeo, PhD, President, Racepoint Energy
Colin Gibbs, VP Strategy and Growth, Bidgely
Steve Hambric, President of North America, eSmart Systems
Scott Harkins, Vice President, General Manager of Connected Home, Resideo
Siva Iyer, Director of Strategy, Carrier Residential, Carrier Corporation
Rahul Kar, VP of Industry Solutions, AutoGrid Systems
Deborah Kimberly, VP, Customer Energy Solutions & Corporate Communications, Austin Energy
Joel Miller, Principal Supervisor, Energy Efficiency, DTE Energy
Paul Notti, Director of Global Sales, Distributed Energy Management, Itron
Alex Segars, Product Lead, Connected Home, Reliant
Curtis Snyder, Vice President of Business Development and Strategic Planning, Comcast
Mike Wajsgras, Executive Director, Innovation and Growth, Constellation
Onsite Media Policies
---
Photography & Filming at Smart Energy Summit. Conference host Parks Associates will capture professional photographs, audio, and video during the conference. Attendees hereby grant Parks Associates and its representatives permission to photograph and/or record them at the conference and distribute (both now and in the future) the attendee's image or voice in photographs, videotapes, electronic reproductions, and audiotapes of such events and activities.
Photography, Live Streaming or Recording Usage by Attendees. Audio recordings, video recordings, and live streaming are not permitted without the prior written consent of Parks Associates. All requests for press passes must be made in advance of the conference. Passes may be available at event registration based on need and availability. Press credentials are required for the issuance of a press pass, and Parks Associates requires that a copy of all published material be submitted prior to approval.